Name: Chelsea Young
Profession: Health and Wellness
Title: Independent Reseller for Young Living Essential Oils
Location: Glenn Edith Coffee Roasters
Interviewer: John Loury Photography: Adriana Polizzi
1. What life events have had the greatest impact on who you are today?
One life event that had the greatest impact on who I am today was when my mom was introduced to Young Living Essential Oils. Granted, I was only 9 years old at the time, but that moment acted as the gateway for my parents to really have their minds opened to other options for self-care. With that door opened, my parents began researching and educating themselves on the products that we were using daily and the foods that we were eating. They had never realized that we ourselves held a great amount of control over our wellness. They then put that newfound knowledge to action, and simple, daily, more health-conscious changes and choices led to our wellness doing a complete 180! I can't imagine where we would be today if someone hadn't taken the opportunity to say to us – "Hey, please check this out, give it a try." For that event and for my parents' openness and willingness, I am forever grateful as we now feel that we have a greater purpose in this life.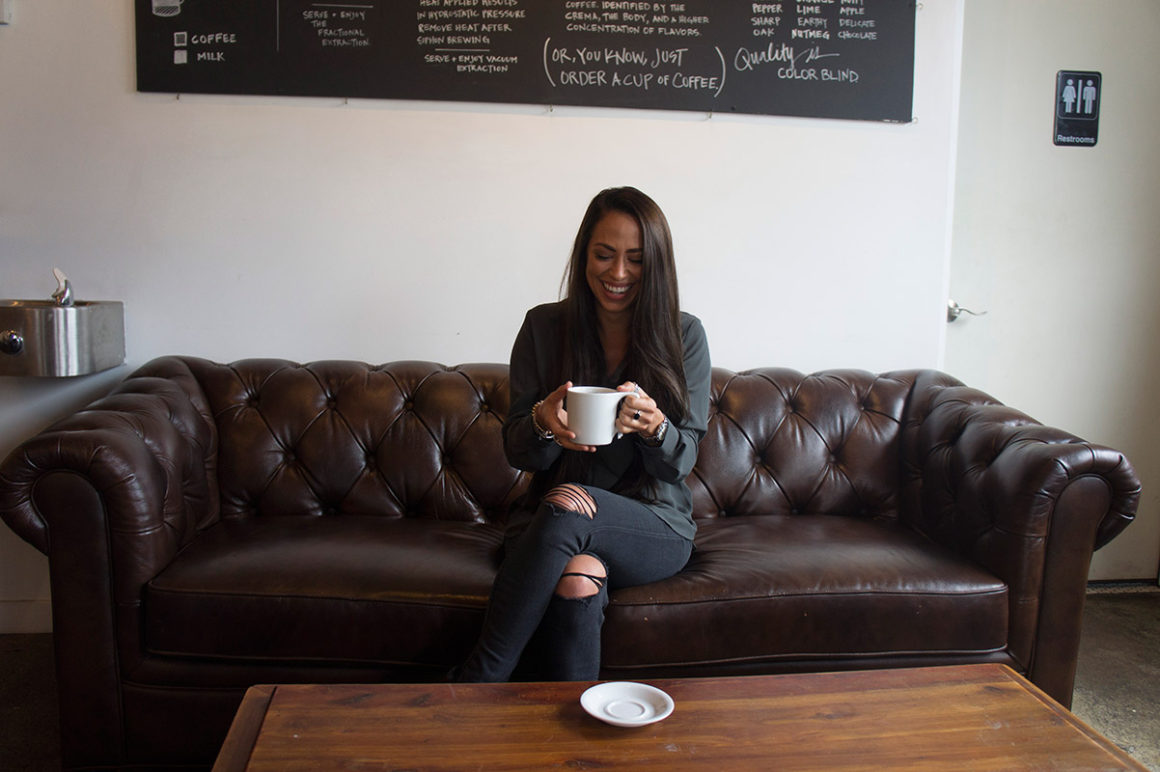 Another event would definitely have to be when I began dating my boyfriend Connor. I was living in my small hometown of 2,000 people when we met and started dating. Rochester was completely out of my country-girl comfort zone, but I am so glad that I moved to this city. We both come from a family of entrepreneurs. Only in his 20s, he is very successful – yet, so humble. The determination, genuine compassion for others and patience he holds are admirable, and I look up to him as a friend and mentor as well. I'm not sure I would be in the position I am today if I did not have his daily influence and motivation backing me.
Lastly, becoming one of the youngest millennial leaders in Young Living – that entire journey had a great impact on me and still continues to this day. In the past 3 years, I have been able to reach 8,000 individuals. And not just me but my team combined. And that to me, and those numbers, just shows the impact that one person can have when they have a message. I will stop at nothing to have that message heard. Sharing Young Living with others, watching their lives change both in better wellness and financially – there is no greater gift!
2. How do you define success? And what metrics do you use to confirm it?
I do not define success by power or using monetary metrics.
I do think that a part of success can be determined by loving and owning who you are as an individual – so the metric to that would be your happiness and fulfillment level with yourself.
I like to define ultimate success by how well you serve others, the wisdom that you gain and living out your life's purpose.
If you leave people better than you found them, if you can expand on their happiness and boost their feeling of self-worth – that is to have succeeded. If you can be humble enough to apologize, open-minded enough to listen, to understand, and not just to respond, and then have the strength to put that wisdom into practice – that is to have succeeded. Being brave enough to determine your WHY, and then having the courage to actually pursue your dreams – so when that day comes and you take your last breath, you can look back and say, "I spent my days in meaningful ways." I gave everything that I had for the good of this world and its people – that is to have succeeded.  As Nelson Mandela said – "There is no passion to be found playing small – in settling for a life that is less than the one you are capable of living." PS – I'm a good quote junkie, blame it on the millennial in me.
Even though I am still learning, I like to think I'm getting there.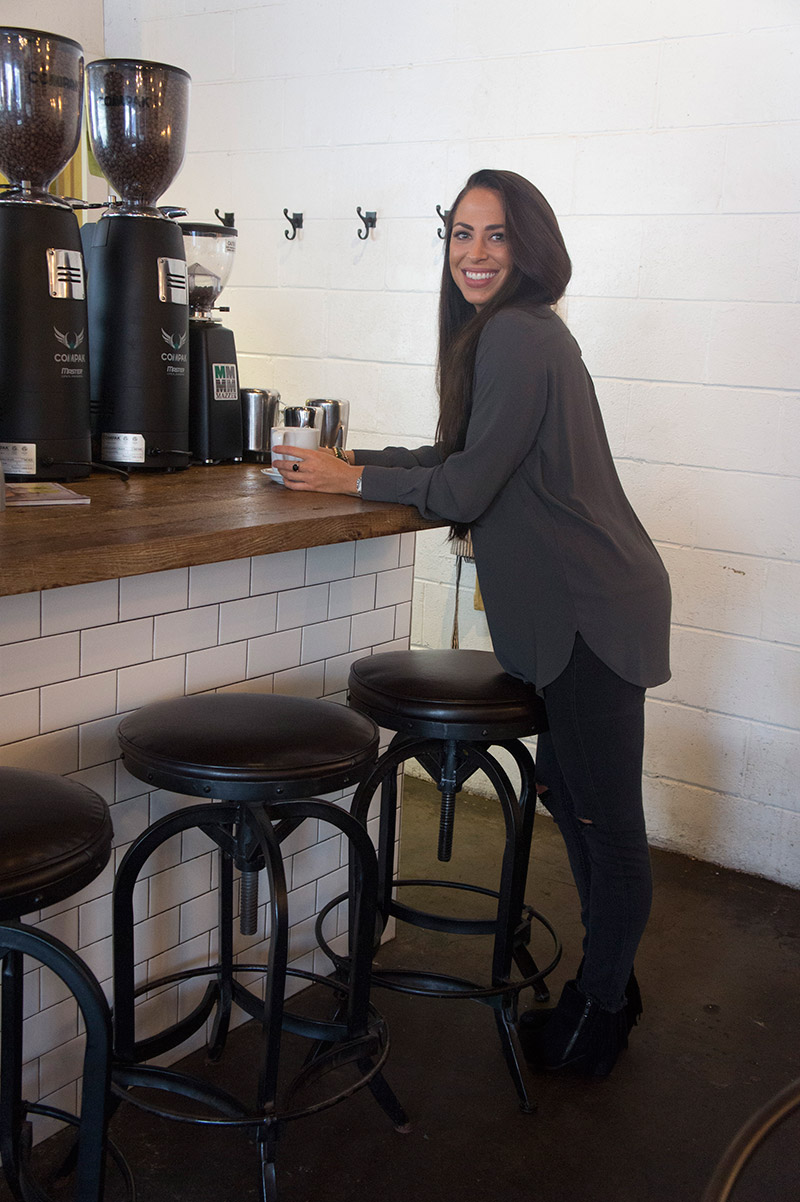 3. Where do you draw inspiration from?
I draw inspiration from many outlets, the two main sources being from my inner circle and from traveling. You are the average of the five people that you surround yourself with, so I think that it is very important that you surround yourself with other inspiring, uplifting, open-minded individuals who constantly challenge you and push you to be the best person that you can be.
Routine drains me; travel and new experience grows and fuels me as it forces me out of that comfort zone that I put myself in. One of my favorite quotes is, "A mind stretched by new experiences can never go back to its old dimensions." To me there is no greater inspiration than adventuring and learning about different cultures. Travel helps you to discover yourself, to appreciate what you have. I have traveled so far to 27 different countries and hope to travel to a few new countries and a new continent next year!
4. What is it about your approach that is unique or separates you from others?
I believe that my approach is unique because from the get-go, I believe that anything is possible regardless of your past or current circumstances. I believe that YOU have ultimate control over your destiny. Not your family, not your friends, not your peers – that YOU do. With that – I don't see people for where they are, I see them for the potential that they have, for WHO they are. Because circumstances can always change, and everyone deserves to live a life of wellness, purpose and abundance – it IS possible. I like to think that this separates me from others, but I hope that there are others out there using this approach too.
5. How do you use information (data) to make decisions related to your profession or craft?
I'm a research nerd. I love researching natural health – and with my background in marketing, my niche is honing in on the millennial generation in particular. Discovering their spending habits, their debts, their social media usage and presence, their happiness within the work place, their career paths. For the younger generation that I oversee, this knowledge allows me to naturally relate to them and better support and guide them on their journey to achieving wellness and success.
Also – I am constantly asking my team for feedback. I personally believe that having that open and honest line of communication is the best way to gain the most essential decision-making information. Where they think that we can improve as a team, where I can improve as a leader, what they would like to see from the company, where they are experiencing struggle. This effort allows me to see where we stand, and what decisions and solutions need to be instituted to keep us moving onward and upward!
6. What does being a Rochesterian mean to you?*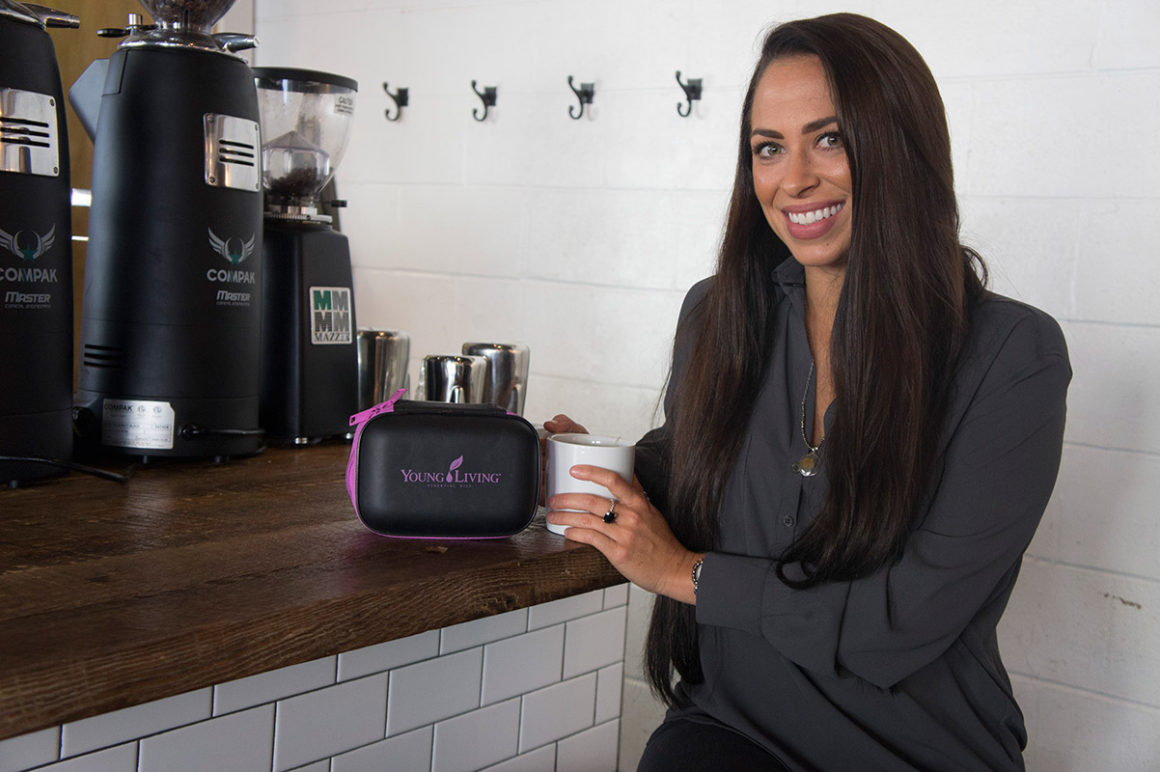 I'm originally from Clyde, New York, which is really tiny town in Wayne County with only two to three thousand people. I'm a country girl through and through. I was familiar with Rochester but I did not know what that meant until I started dating my boyfriend and later moved here. I moved to Rochester for him and I began exploring the city – the arts and the culture. His family is very involved in serving and giving back to the community through many organizations. Organizations that include United Way of Greater Rochester, MCC, Ronald McDonald House Charities and their Red Tie Society. So through him I was able to experience that side of Rochester and how committed and generous the people of Rochester truly are.
Being a Rochesterian to me means giving back to this city what you are able to – if all you can give is your time, then do so by serving and by getting involved with organizations and events, local charities, by volunteering and leading by positive example. If you can give financially as well – wonderful, donate and give to local charities that are making a difference and an impact in the city.
It also means exploring and appreciating all the city has to offer – the great food and restaurants, festivals, sporting events, science and art centers, supporting and recognizing local business – new emerging businesses – encouraging and appreciating our local leaders – getting involved to help guide the youth, as they are our future. Leading with a compassionate spirit and making the most of every day are examples of how to be a Rochesterian.
7. What are the greatest challenges Rochester faces in terms of future growth and success?*
The greatest challenge Rochester faces I believe is that we don't have Uber. Just kidding… I believe it is poverty and education, and they both intertwine.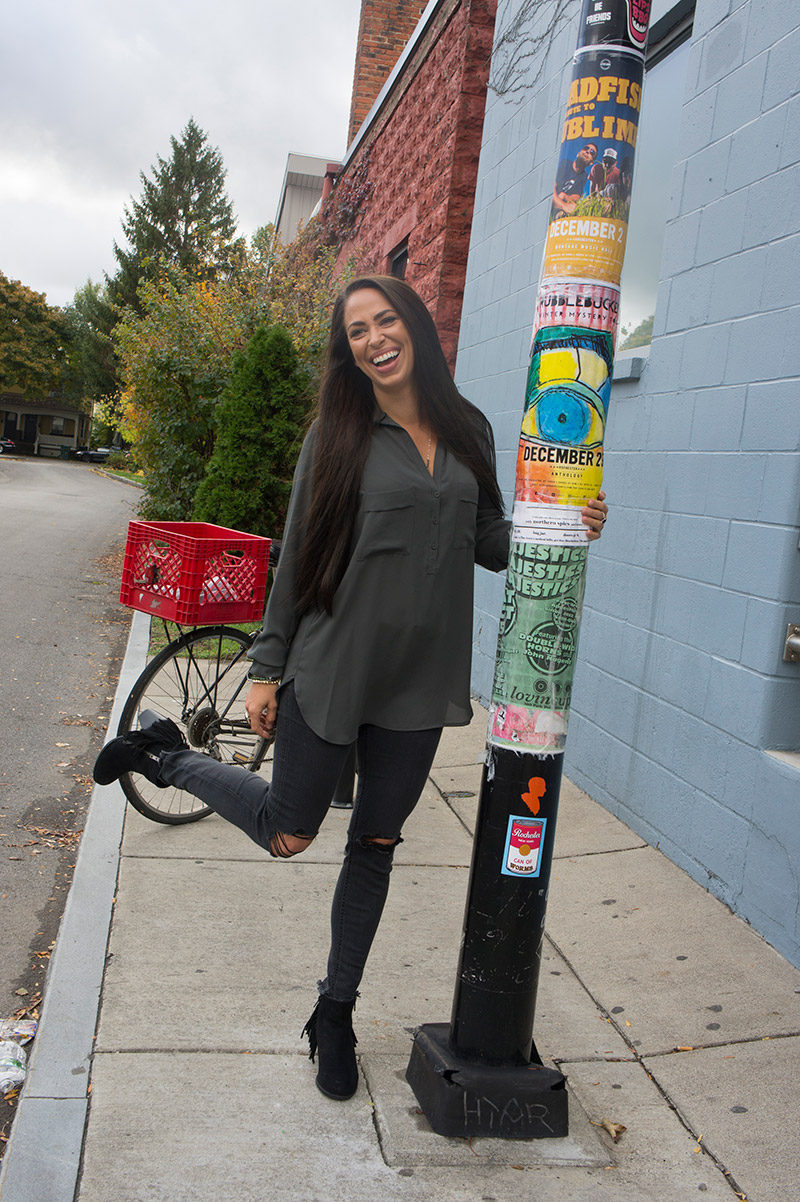 Poverty is a national issue – but Rochester is ranked number one for similarly sized cities for extreme poverty at 16.2% – meaning that we now have more people living at less than half the federal poverty level. For a family of four that means getting by on less than $11, 925 annually. The overall poverty rate in Rochester is 32.9%. It then ranks 5th among the cities that anchor the top 75 major metropolitan areas in the nation. One out of every two children lives in poverty in Rochester. This is unacceptable.
This is a huge challenge. However, the positive is that Rochester has so much to offer – it has awesome colleges and surrounding colleges, arts and culture. We are a very generous and dedicated community. I believe that we have the ability to bring big business to the area that would create jobs and opportunities for those who currently have low incomes to help transform our community to where it belongs.
As for the education challenge – the 4-year graduation rate is fortunately the highest it has been in years at 58%, 20% below the state's average. As community leaders – with this information – we need to ensure that these children are actually in school. Kids only spend 19% of their time there, and 81% somewhere else. What happens before or after school? It takes a village to raise a child. It is up to us as a community to ensure that these kids and families have support and programs available to them to assist them in learning and growing to then find great jobs and live healthy, happy, positive lives.
8. If someone were to film a movie about your life, what actor/actress would you cast to play you?
Probably Scarlett Johansson. She's badass. I may not have her curves but I would love for her to be cast to play me. She's very convincing, plays a variety of different roles and has the ability to almost hypnotize you. I think she is the perfect mix of professionalism, sweetness and sarcasm. If you have seen her in any interviews, she is a very sarcastic human being and I feel that I am always playing jokes on my friends and with my friends. My doppelganger is a young Denise Richards, but that was when I was 20 years old. I've heard people say Jessica Biel and maybe Leah Remini… she is very pretty too.
9. Do you have any nominations of individuals who ROC Our City?
My boyfriend, Connor Dixon Schwabl, because he is on many different boards and that is how I became involved in a lot of charity work and volunteering. He is a genuine person and cares about other people. He never judges anyone. He is also a studio manager for an advertising company in Rochester. At 19, Conner started his own company, called Lakeview Valet, on his own. I just love seeing people with that entrepreneurial spirit.
Nicole Kazimer aka Hello Yoga Girl and the creator of Hikyoga. She created this concept herself. It takes people out of the normal element and throws them into nature, giving them the opportunity to reconnect that way while doing yoga, having fun and meeting new friends.
Laquan Hounshell, one of my very good friends. Quan is currently the Director of Special Projects at Uncommon Schools. He sits on the Rochester Family Mission Board and Flower City Work Camp Board. He is an active member in Grace Road Church, always smiling, always encouraging, always understanding – truly the epitome of an inspirational Rochesterian! He also has an amazing singing voice!
Any parting thoughts?
I would like to see our community more banded together especially with what feels like a separated nation. The election hasn't helped. I would like to see us thrive. And I want us to be able to walk the city streets and not have to be scared of the violence. I believe that if we as a community can band together and come up with solutions and outlets for people, we can create a positive motivational and inspirational force. I think that we are definitely headed into the right direction with all of the new businesses that are popping up and the redevelopment of the inner loop, which is amazing. I look forward to the day when we are making lists for Rochester being one the best areas in Western New York to live, visit and do business.